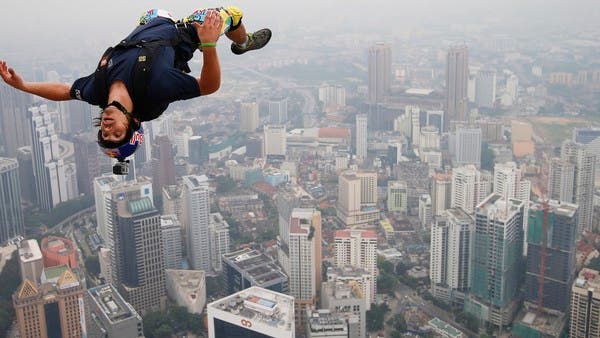 A 'jetman' famed for performing daredevil aerial stunts above the UAE has died during a training accident in Dubai.
"Vince was a talented athlete, and a much-loved and respected member of our team. Our thoughts and prayers are with his family and all those who knew and worked with him."
The post led to an outpour of condolences for the 36-year-old stuntman, who was known for pushing the limits of autonomous human flight, including a famed BASE jump off the Burj Khalifa, the world's tallest building, setting a world record.
Last Update: Wednesday, 18 November 2020 KSA 09:37 – GMT 06:37